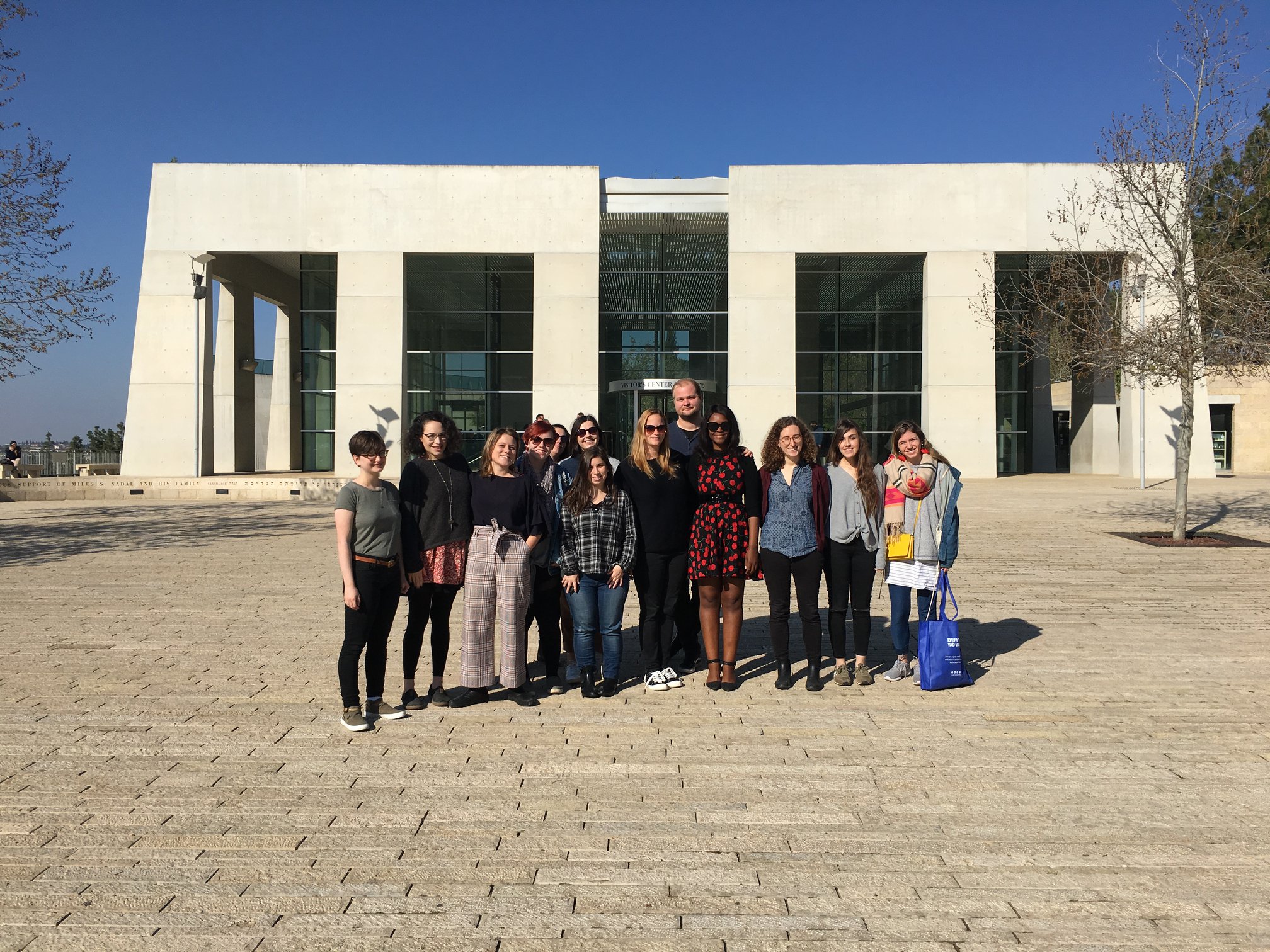 Seminars
Academic courses are supplemented by a series of seminars throughout the year. Our most anticipated seminars are the annual, multi-day trips to Yad Vashem and the Ghetto Fighters' House Museum. Both of these invaluable seminars are created and tailored specifically for our students and provide them with an insider perspective on the institutions' various departments and research projects. These seminars also include lectures by the institutions' leading scholars. One-day seminars to other Holocaust institutions and museums such as Beit Terezin and the Atlit Detentions Center also take place during the year.
Study Tour to Poland
Each year, the Weiss-Livnat Program is pleased to organize a study tour to Poland to visit Holocaust-related and historically Jewish sites throughout Poland. The study tour is an optional part of the program but highly recommended. The study tour is dependent on a minimum number of student's signing up. The cost of the trip is not covered by the Weiss-Livnat program and it is up to the individual student pay their own way. You can read about the 2017 Study tour to Poland here.