Weiss - Livnat International MA

Program in Holocaust Studies
Now Accepting Applications for the 2020-2021 Academic Year
STUDY | EXPLORE | ADVOCATE
Welcome


Weiss-Livnat International MA Program in Holocaust Studies
The Weiss-Livnat International MA Program in Holocaust Studies is a branch of the Weiss-Livnat International Center for Holocaust Research and Education - a center dedicated to perpetuating academic scholarship while also preserving Holocaust memory and awareness. Our MA program is the only graduate studies program of its kind in the world. With a multidisciplinary approach to the study of the Holocaust, we offer our students a wide range of courses in the disciplines of History, Anthropology, Psychology, Education, and the Arts taught by leading scholars in the field. In one year, our students attain the knowledge and skills to continue in academia or set out on a career path in Holocaust education or commemoration.
OUR FEATURED COURSES
We believe the Holocaust should be taught from a multidisciplinary perspective and offer a range of courses in the fields of History, Anthropology, Psychology, Education, and the Arts.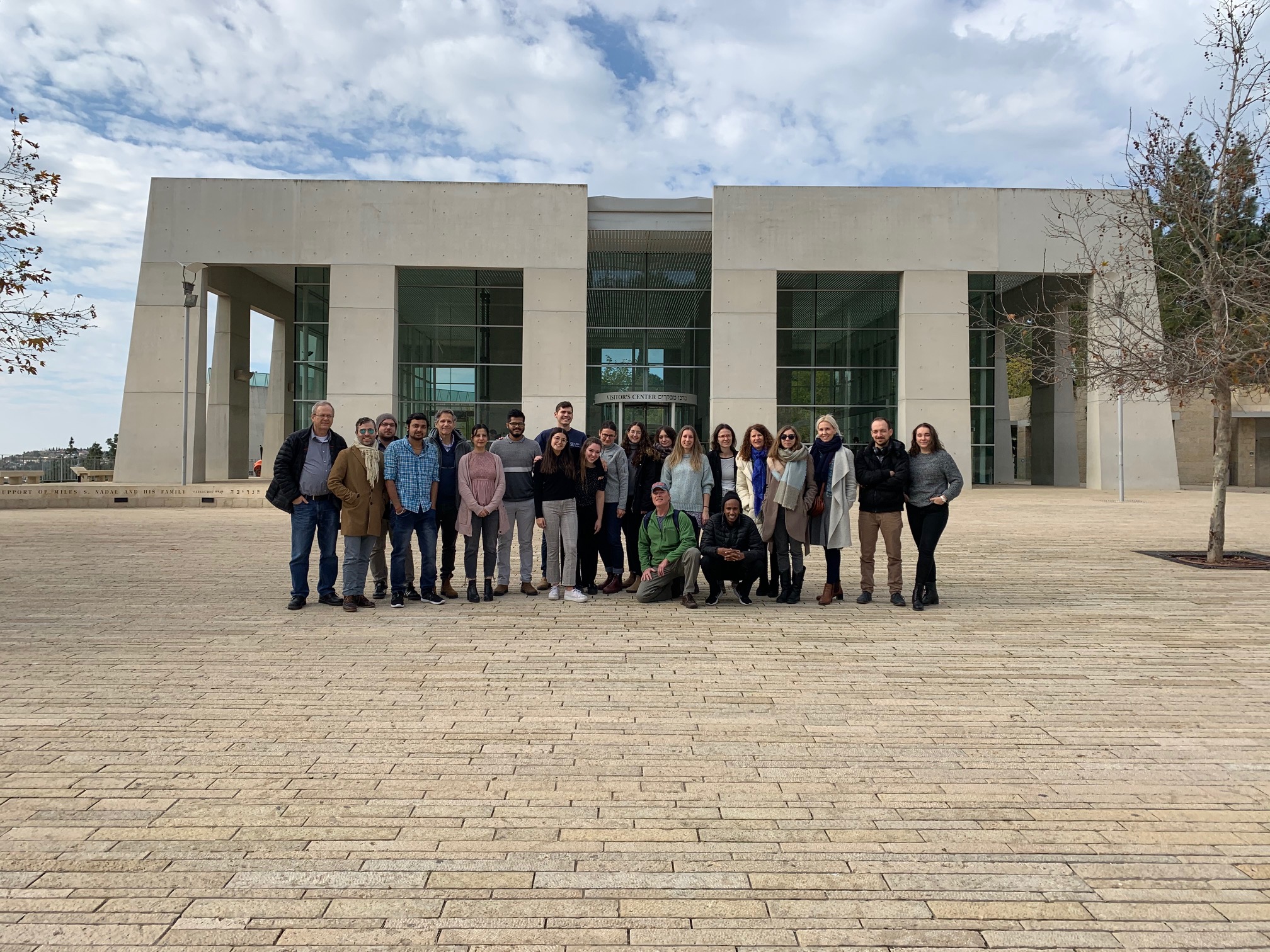 Annual Yad Vashem Seminar
January 11-15th was the annual Yad Vashem seminar in Jerusalem!
For four days, students were privileged to hear private lectures from leading researchers and historians of Yad Vashem. They were also given an in-depth tour of the museum's exhibition, were up close with some incredible artifacts, and had time for their own personal research in the archives. After long, academically rigorous days, students had the opportunity to spend their free evenings exploring the city of Jerusalem. The Yad Vashem Seminar is always one of the highlights of the year!
Internships
Our students have the chance to participate in exclusive internships in Israel, Europe, and the United States.